Marine Surveyor specializing in Marine Pleasure Craft
Condition & Valuation Surveys. Pleasure Craft Claims.
Dennis Burgess is a member of the International Institute of Marine Surveying (IIMS). DB Marine Surveys provides a full complement of Marine reports and other services such as Condition and Valuation Surveys, Pre Purchase Surveys, Valuation Surveys, Insurance Damage Surveys and Vessel Transport.
The survey inspection
The vessel will be completely inspected from the bow to the stern. All compartments and storage areas that are accessible will be opened and examined. The hull and transom are hammer tested inside & outside and moisture levels are checked with a moisture meter. The motor is visually inspected for any leaks or problems. All hoses and clamps are inspected. All safety equipment will be inspected to make sure they are in working order and meet the Canadian Coast Guard requirements.
The survey will take anywhere from 2 to 8 hours depending on the size of the vessel.
The report will take anywhere from 2 to 5 days to complete.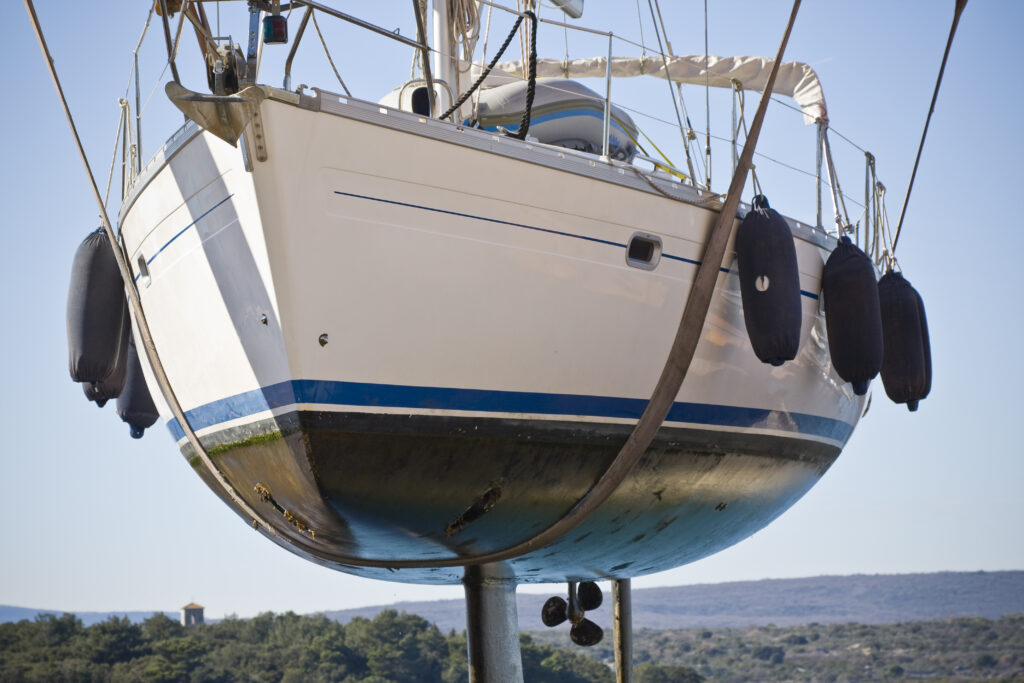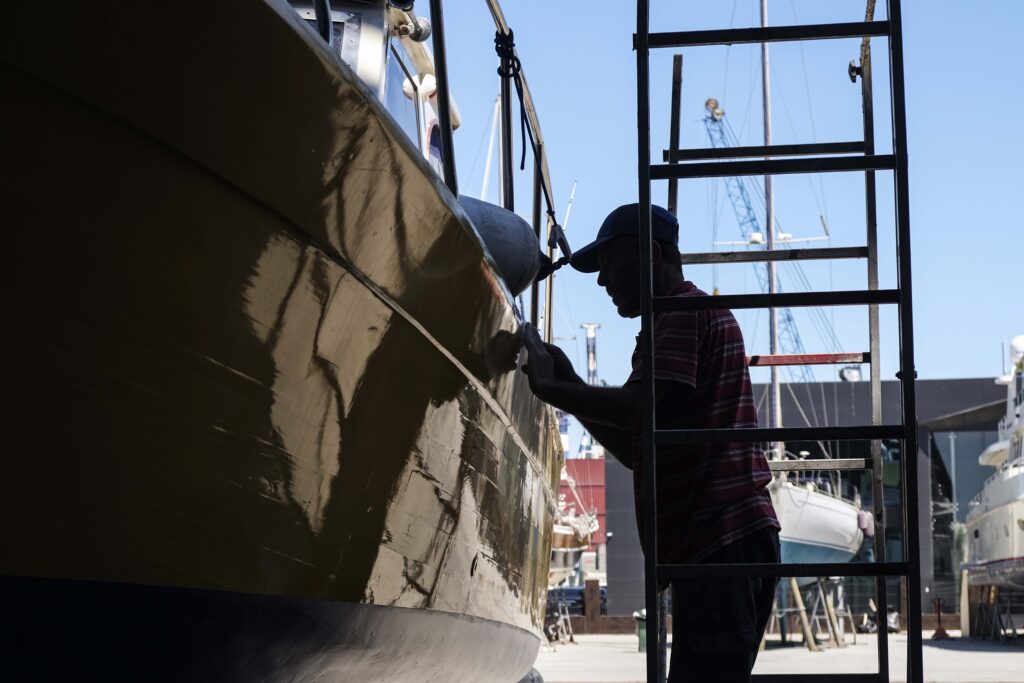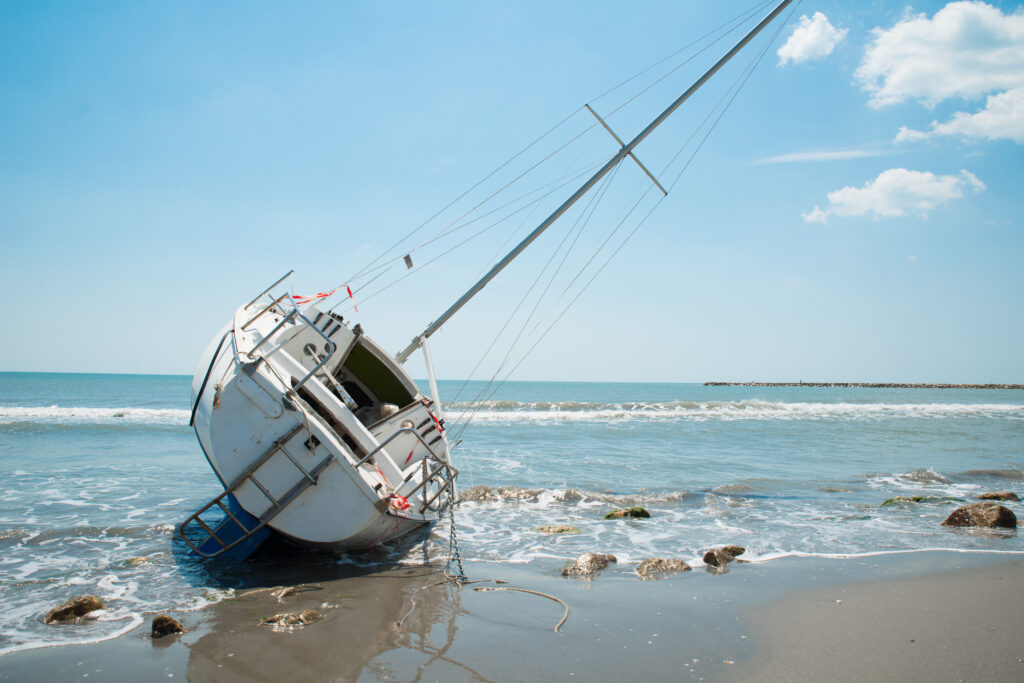 Winterizing is one of the most important services your boat and engine requires
in these northern climates; the consequences of being unprepared can be costly in both time and money should your boat be affected by a freeze. Also, the damp of the Pacific Northwest plays a large part because of all the rain and moisture we have here. Proper winterization protects your boat from rust, corrosion, unexpected motor failure and deterioration which can become expensive. Most insurance companies will not cover any freezing damage or damage from the result of freezing. Get your motor professionally winterized to make sure you are covered. Average price is around $300 to get your motor winterized. Well worth it!
Check the antifreeze level & condition
Drain heat exchanger, manifolds & engine block
Change stern-drive gear oil
Change engine oil & filter
Add fuel stabilizer
Spray electrical fittings & the outer surfaces of the engine with corrosion guard
Fog engine with storage seal
Winterize domestic water system
Drain your boat's freshwater plumbing systems (sink, tanks and heads)
Fog the engine. Fogging oil prevents corrosion of inboard or outboard engines that are stored for an extended period of time.
Change the oil. Old oil in the crankcase of a stored boat can form acids, which can corrode engine components and shorten engine life.
Fill the engine block with antifreeze. This will prevent residual water from freezing and cracking the block. Non-toxic propylene glycol antifreeze is best. Choose a strength that is adequate for your area.
Top off the fuel tank and stabilize the fuel. Fuel stabilizers help to prevent phase separation and the formation of gum and varnish in gasoline. Diesel fuel stabilizers help to prevent the growth of injector-clogging bacteria. Topping off the tank eliminates condensation that would otherwise settle as water at the bottom of the tank.
I have been crawling around boats since the day I was born.
My parents have owned many different Sailboats and Powerboats since the 1950's and throughout my life, so I took an immediate interest in boating from as far back as I can remember. Every time they bought another boat my dad would take me through it from top to bottom and stem to stern to make sure I understood how it was made, how everything worked and how it performed in all types of conditions.
Having all this knowledge about boats landed me a great job in the Marine Insurance business. I spent over 23 years in the Marine Pleasure Craft Insurance Industry. I started out in the business reporting and adjusting pleasure craft claims and then after a few years I moved into underwriting pleasure craft. For the next 20 years I would read anywhere from 5 – 10 survey reports every day for underwriting and the claims department. I have been heavily involved in both sides of the business so I know what the insurance companies want and look for in survey reports for underwriting boats and also for Insurance damage.
Right now I own 2 boats myself. I have a powerboat and also a one design (Star) sailboat which I competitively race in Vancouver and internationally. I am a member of the Royal Vancouver Yacht Club and also a member of the International Institute of Marine Surveying (IIMS).
My years of experience have allowed me to develop an extensive knowledge in all systems pertaining to the construction, repair and operation of a wide range of pleasure craft, whether power or sail, gas or diesel powered.
Please contact me if you have any questions or if I can be of assistance with your Marine Survey requirements.
Dennis Burgess
The International Institute of Marine Surveying (IIMS)
IIMS is an independent, non-political organization promoting the professionalism, recognition and training of marine surveyors worldwide.
The IIMS defines marine surveying as: "The service provided to maritime and transport organizations in general and the production of guidance reports for all other bodies connected with maritime operations or maritime trade".
The IIMS is the professional body for marine surveyors and has a worldwide membership of around 1,000 individuals in over 100 countries. It is the largest organization of its kind and seeks to represent its industry to government and non-governmental organizations such as the International Marine Organisation (IMO), Coastguards, insurance companies and ship owners.
Authorities and Regulators
Transport Canada
Transport Canada sets regulations and standards concerning safety, operation and construction of vessels in Canada. The Transport Canada Construction Standards for Small Vessels (TP1332) sets out the requirements to be met in the construction of vessels used in Canada. The Transport Canada Safe Boating Guide (TP511) sets out the safety equipment required to be aboard vessels operated in Canada. Both of these documents reference ABYC and NFPA Standards.
National Fire Protection Association (NFPA)
The mission of the international non-profit NFPA, established in 1896, is to reduce the worldwide burden of fire and other hazards on the quality of life by providing and advocating consensus codes and standards, research, training and education. The NFPA Codes help to define the requirements for the installation and maintenance of equipment and fire fighting equipment in boats. The NFPA Codes are referenced by Transport Canada TP1332.
American Boat and Yacht Council (ABYC)
The American Boat and Yacht Council (ABYC) is a non profit organization created to develop safety standards for the design, construction, equipment and maintenance of boats. The mission of ABYC is to improve boating safety and reduce the number of injuries and fatalities. Membership is voluntary. ABYC researches and produces building standards for new boats built by its members. These standards conform with the US CFRs. In addition, the ABYC standards are referenced significantly by Transport Canada in their Construction Standards for Small Vessels (TP1332). Dennis Burgess is an ABYC member and ABYC Certified Standards Technician.